George's experience with the Senior Centre Without Walls program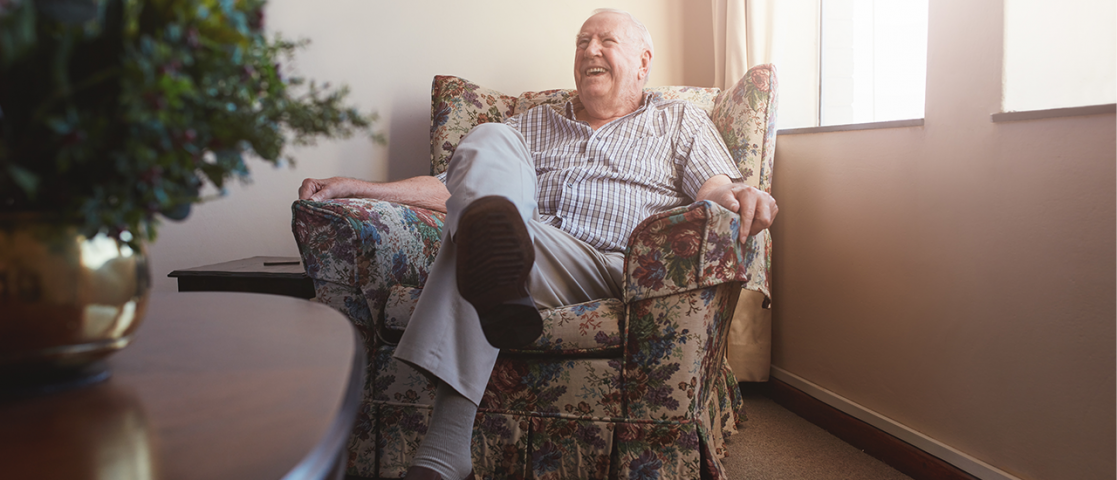 George is a 75-year-old man who lives at home alone. His wife passed away several years ago and his children moved away after graduation to start families of their own.
When George lost his eyesight, he slipped into depression and didn't leave his apartment for three years.
Over 30% of older Manitobans over the age of 72 feel either moderately or extremely lonely. Research shows social isolation is directly connected to poorer health, lower physical activity  and higher mortality rates.
Thankfully, a kind-hearted individual recognized this and referred George to A & O: Support Services for Older Adults' Senior Centre Without Walls. This program provides educational and recreational programming over the phone.
Senior Centre Without Walls is the first program of its kind in Canada that offers a unique opportunity for socially isolated Manitobans 55+ to join interactive, educational and recreational programs from the comfort of their own homes.
Thanks to Senior Centre Without Walls, George has developed meaningful relationships and discovered a new way to enjoy life.
---
Senior Centre Without Walls gives me something to wake up for. It has given me a new lease on life. I love all of the people involved.
---
Many others like George rely on programs like this to let them know they aren't alone. By supporting those like George and A &O, you can provide the following:
A $25 Donation supports an interactive program such as music therapy to isolated older Manitobans

A $100 Donation helps fund the mail out of art therapy supplies to isolated Manitobans, working with art therapists over the phone

A $250 Donation provides access to a book club in which a book is read aloud over the phone to participants with vision loss

A $500 Donation to host a 'Buried in Treasures' support group for older adults living with Hoarding Disorder
Your contribution will help give new meaning to George's life, and continue to help older adults experiencing loneliness and social isolation.
For more on Senior Centre Without Walls: https://www.aosupportservices.ca/wordpress/wordpress/services/social-engagement/senior-centre-without-walls/
To donate: https://www.canadahelps.org/en/charities/a-o-support-services-for-older-adults-inc/
Where Can I Get My Questions Answered?
Learn more about us, how you can involved with our programming and how you can contribute.