How does Be a Santa to a Senior work?
A & O staff and volunteers identify Agency clients and participants that would benefit from Be a Santa to a Senior. We also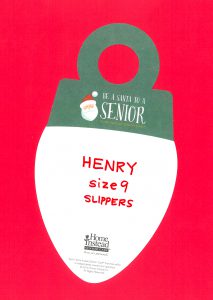 receive referrals from community partners including Agape Table, Hope Centre Health Care, West Central Women's Resource Centre, Health Services on Elgin, Health Sciences Centre, Geriatric Mental Health, Centre de santé, Headingly Community Centre and the KeKiNan Centre.
The Be a Santa to a Senior, participants identify a gift they would like to receive (under $25.00). Common requests include warm lap blankets, clothes, playing cards, large print puzzle books, jigsaw puzzles and magnifiers. Over the past few years, we have seen many more requests for basic needs rather than wanted items.