World Elder Abuse Awareness Day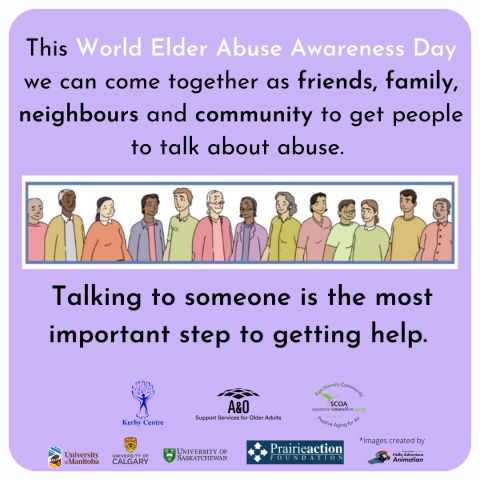 Join us for a virtual presentation on
Wednesday, June 15, 2022 from 1:30 p.m. - 3:30 p.m.

This presentation will highlight:
• Discussion and highlight of Elder abuse video and tips sheets
   developed to help raise awareness of Elder abuse.
• How to recognize Elder Abuse
• Types of abuse
• Responding to Elder Abuse
• Prevention Strategies
• Highlights of A & O programs and services to help those
   experiencing Elder Abuse
Wednesday, June 15, 2022
1:30 pm to 3:30 pm                 
Deadline to register: Thursday, June 9, 2022 
Register early as demand is large and space is limited for this event.