Volunteering weaves us together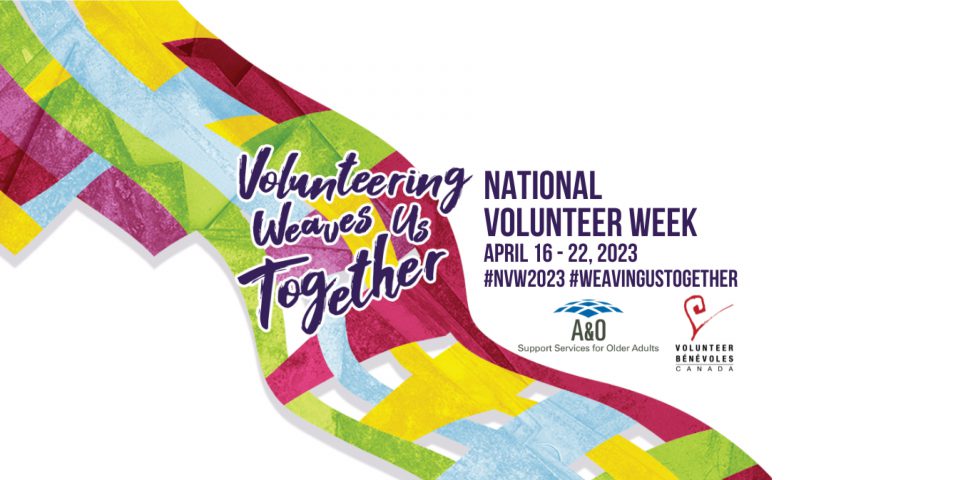 A & O is celebrating National Volunteer Week April 16 to 22. The theme this year is Volunteering Weaves Us Together. This highlights the significance of volunteerism in building strong and lively communities. It emphasizes the interdependence and interconnectedness of our connections towards supporting each other. Through the various ways in which we share our time, skills, and efforts, we reinforce the very essence of our community. Just as each thread contributes to making a fabric stronger, every volunteer's unique experience, perspective, and skills enhance our overall collective resilience.

As we look back at the contributions of A & O's volunteers over the past year, we encourage you to take some time to reflect on the impact that volunteers have had in your own life, and in the lives of those around you. The unwavering support of our volunteers has helped us continue to make a difference in the lives of those we serve, their time, skills, and expertise have allowed us to expand our programs and services and reach even more individuals in need. The actions of these volunteers have been instrumental in weaving inclusivity, strength and resilience within the fabric of our community. A & O expresses it's appreciation and thanks to these volunteers for their unwavering commitment and compassion towards serving older Manitobans.